Family Vacation Money Saving Tips
Making a cup of coffee at home in the morning instead of buying it at Starbucks seems like a good start to save up money during recession for many Americans. However, the recent surveys indicate that the US citizens are not ready to sacrifice their vacation plans in 2018  regardless of the crisis. They will just be a lot more picky about their spendings.
The industry of online travel planning is growing pretty fast in current circumstances as more and more people are looking for low airfares, cheap hotels and discount car rental and the demand for such services is only likely to grow. Here are some tips from online travel planning experts on how to keep your expenditures low during the vacation with the crisis in your back
Cheap Family Vacation Booking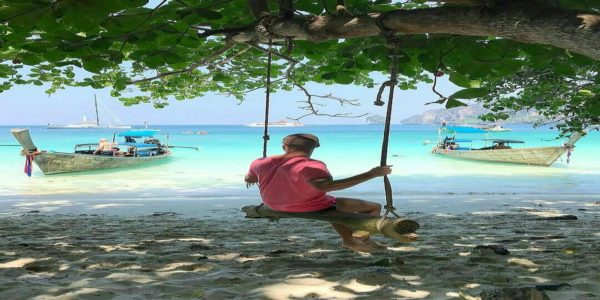 Airfares Checking out airfares at numerous websites, including the corporate ones, instead of sticking to just one comparison site will raise your chances of getting cheap airfare tickets. Trying to be more flexible with your travel dates and departure dates will also help you save money. And try to avoid taking direct cheap flights, because they will be much costly during economic recession. Taking one or most stops to your destination will often give you a very good advantage on airfares. Try to avoid paying extra fees for your luggage, and keep it small, especially if you're taking a short trip. Buying food on board is also not a very good idea. Not only it tastes awful most of the times, but it is usually much more expensive than what you can get at the airport after passing the security. Car Rental There are numerous sites online to get great car rental offers. However, you have to remember that shopping around is also crucial here and you can run into completely different rates for the same car at different rental services. Of course, you are less likely to need luxury cars during your trip if the crisis has affected you. Try choosing a middle class car, and remember that most car rental services will offer discounts according to the duration of your rental. Don't throw in features you don't need to avoid additional expenses. Hotels When looking for a hotel to stay online, make sure you contact the place directly after choosing it on the website to make sure the offer is still available. Cheap hotel deals are a very hot deal and you have to book them as soon as you find one. There are many budget hotels in the country, and while it may sound like something retarded, in reality you can get really good service and included meals there that will save your money for family distractions. You may also consider choosing an extended-stay hotel with small kitchens in the suite – the savings on dining will definitely please your wallet and your family. If you are going to a popular cheap tourist destination with your family with many attractions, you might want to check the official site of the local tourist bureau to if there are any special offers at any particular attractions. Sometimes you can apply for family discounts, so make sure you know about all the offers before getting there. And remember that you can save pretty good if taking your airfares, hotel booking and car rent as an integral package rather than buying them separately, so make sure to check out all the travel packages for the destination you're heading to.